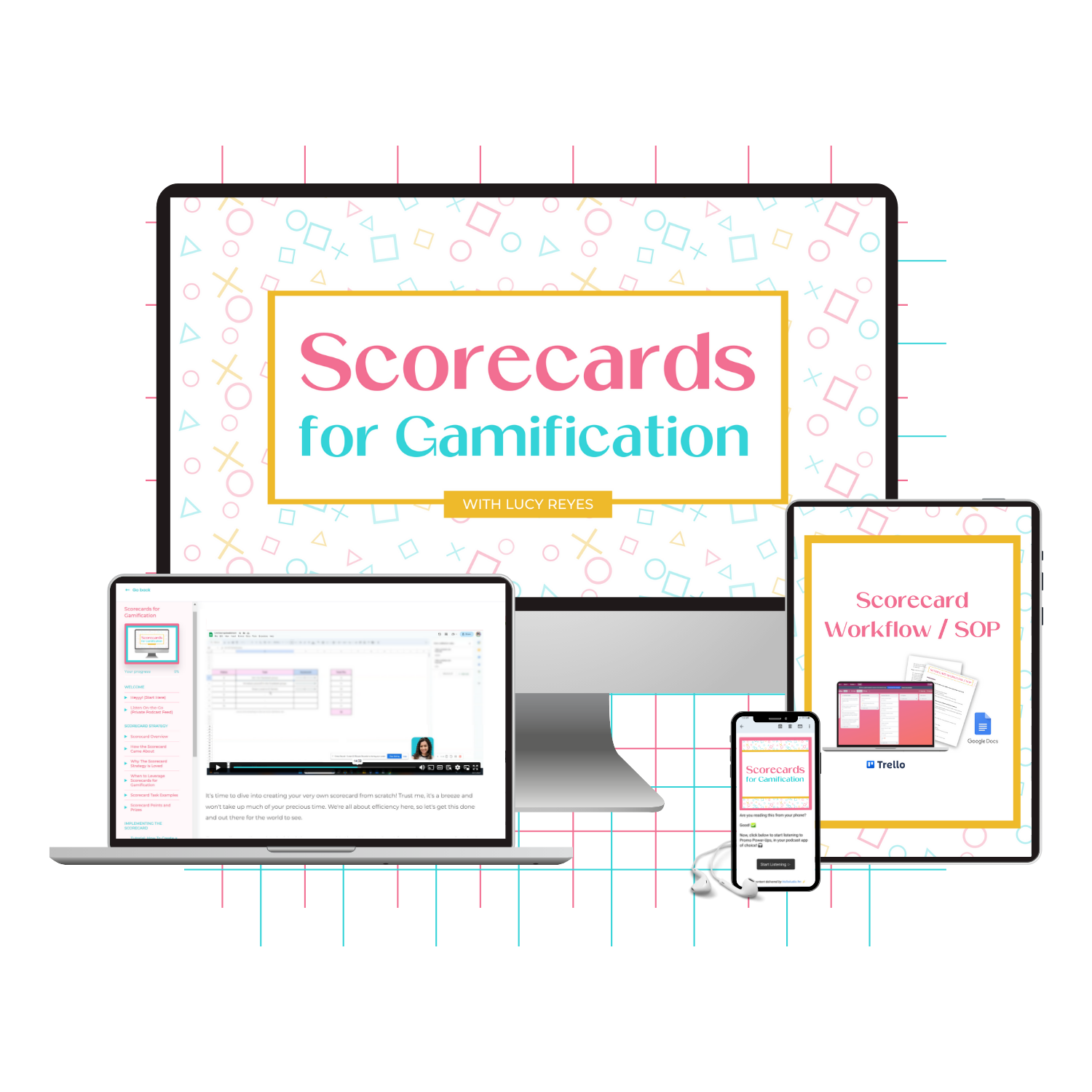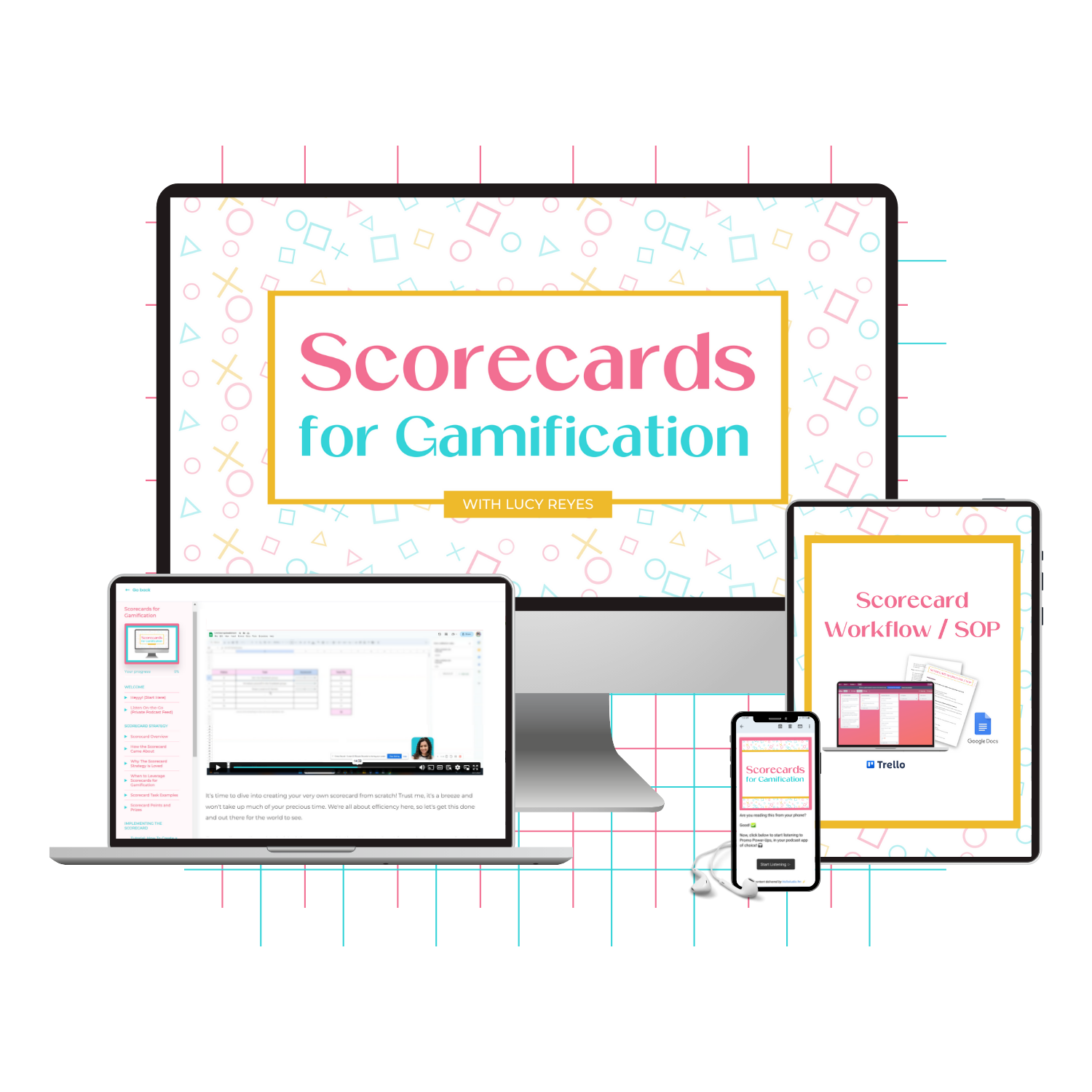 NEW TO THE SHOP - ONLY $9! 🤯
Scorecards for Gamification
Create a dynamic gamification scorecard to captivate and motivate your audience to TAKE ACTION!

Creating engaging scorecards is a great way to implement gamification into your online business. Not only does it benefit you as the creator, but if done right, it benefits your audience too. Win-win!
GRAB IT NOW!
TESTIMONIALS




"I felt overwhelmed and just found that I wasn't really using it to it's the full extent. [My favorite part about Weekly Planning in Trello was] it was really quick and simple - not too long winded or wordy. Really easy to watch. I love the template, your course made it easy to understand and I can't wait to have my online business become more organized and easier for me to manage."

Brianna T.
"I never thought of organizing it this way. I will pay more attention to feedback and questions I hear and be sure to add them to [the Struggle Street Template] board."

Laurie J.
"I just finished the Promo Power-Ups course and I really liked it! So actionable and really helpful examples and swipes. I'm now working on updating my P.S. in my welcome sequence."

Megan E.
"If you love attending online summits, but get overwhelmed with the plethora of information and new people to follow, then you REALLY need to see this [Prep for Summit Success (as an Attendee)]! You'll go into your next summit feeling a little more relaxed and ready to learn, just knowing that you'll be able to find everything all in one place. I feel more prepared now to set up my email organization and to create my own Trello boards for new summits."

Misty L.
TRELLO TRAININGS + TEMPLATES